Meetings & Events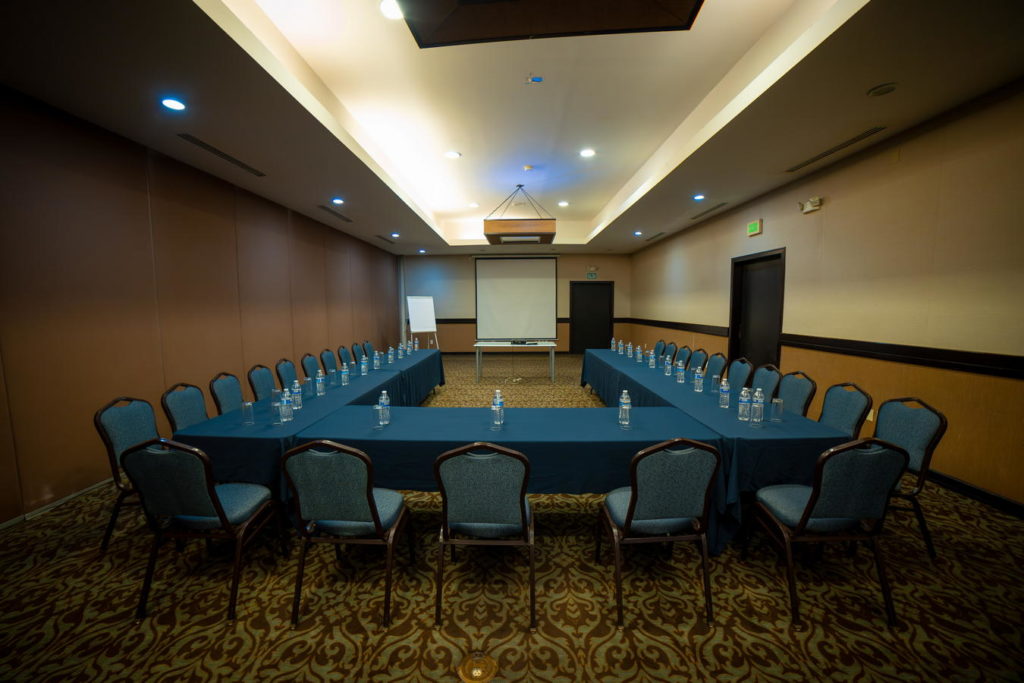 Leave the success of your business meetings and special events in our hands.
Our hotel in Mexicali offers the perfect spaces for all kinds of executive meetings, conferences, forums or trainings. Plus, we have the experience and professional staff to make your social events, anniversaries, weddings and quinceanera celebrations a truly memorable occasion.
Ask for a quote for your event without any obligation, we adapt to your needs!
| Venue | Dimensions |
| --- | --- |
| Colonial | 21.26m long x 18.5m wide |
| Cucapah 1 | 18.5m long x 7.08m wide |
| Cucapah 2 | 16.3m long x 7.08m wide |
| Cucapah 3 | 16.3m long x 7.08m wide |
| Centinela 1 | 5m long x 4m wide |
| Centinela 2 | 5m long x 4m wide |